Meet Roman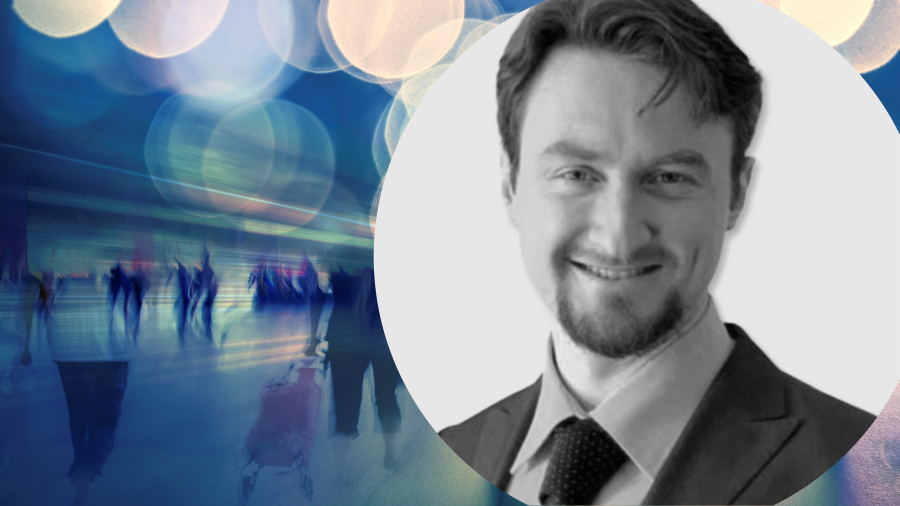 We Introduce Ellipsis Strategy Consultant, Roman Zaytsev. Roman helps our clients to gain clarity about their front of mind customer challenges. Find out his tips to create your next customer strategy. 
Tell us about your background and work experience.
I was born and raised in Moscow, Russia and studied Public Management and Public Law. Having started my career in Oil & Gas I worked with the largest public and private entities on their flagship capital investments projects, and later was engaged in the coordination and support of infrastructure development in the Arctic Zone.
I then decided to pursue an MBA with the view of transitioning into management consulting. This field appealed to me as an area where problem-solving and intellectual challenge go hand in hand with high impact.
Since arriving in Australia in 2018 I have completed my MBA and as a strategy consultant worked across many sectors, specialising in Finance, Education, Energy, Retail and the public sector. My focus areas are customer strategy, pricing innovation and alignment of business strategies with positive social and environmental outcomes.



What's your role at Ellipsis?
I am a Senior Consultant. My daily job is to help our clients to gain clarity about their front of mind customer challenges and develop solutions with a structured, data-driven approach. Equally, I support the implementation of strategies that turn new ideas into reality. As a generalist I bring an unbiased and holistic view, and ensure that our engagements deliver robust, practical outcomes.



Tell us your experience joining the Ellipsis team.
There are two aspects that I enjoy the most working at Ellipsis: the combination of data analytics and strategic capabilities, and the collaborative organisational culture. Having worked on strategic projects for the last 4 years, I have noticed that proper data analysis was a common missing piece of the puzzle. At Ellipsis, our team has an unparalleled data analytics skillset and uses a proprietary state-of-the-art toolbox that unlocks the potential of data. At the end of the day, as strategy consultants we are the storytellers, but the story and the insights are often not ours - the data holds them.
Regarding the organisational culture, I wanted to join a team that shares my values of transparency, inclusion, and mutual support. Reflecting on my first few months with Ellipsis, I can say that my experience exceeded these expectations. Ellipsis is big enough to have sufficient representation of all major skills needed in a top-tier consultancy, but small enough to remain a tight knit supportive group. In addition, I am grateful for the attention Ellipsis pays to employees' wellbeing and development.

What are the key elements of a successful customer strategy?
I believe that the key to customer strategy is value (utility in microeconomic terms) – considering the value lifecycle both from the customer and company's perspective. These days companies increasingly pay enough attention to the customer but overlook value management on the product side.
Understand and develop value. Providing customers with something they can extract utility from seems to be an obvious premise for running a successful business, yet many tend to fail at it. For instance, Kodak was a market-leader in consumer products for graphics and imaging technology. Despite inventing its first digital camera in 1975, it continued to operate as an analogue photography business until it was too late, and consequently declared bankruptcy in 2012. My key tip is to always reflect on the core purpose of the business, test new value propositions, and adapt offerings to evolving market and client needs.


Communicate value. Communicating value is traditionally associated with marketing and communications, including the content itself as well as channels. Price, however, as simple as it might seem, can communicate value far more efficiently. The catch? Customer purchasing behaviour is driven by perceived value of a product, and price is the ultimate trigger for this perception. Some brands - premium cosmetics or food supplements for instance - use exorbitant price tags to communicate the value of their products knowing that customers generally cannot (or won't try to) objectively measure it.


Capture value. I have already mentioned pricing, but it really comes to the fore here. Value-based pricing typically allows companies to maximise their profit, however the challenge is that, in many cases, it is difficult to determine the value that customers actually receive.

The best way to tackle this is to align pricing with the value-creation process. For example, aircraft engines tend to be sold as a product with a fixed price per engine. Historically, maintenance and repair were not included and instead provided by third parties. That was until the 1980s when GE introduced a new pricing model known as "Power-by-the-hour". Now, airlines could pay only for the time (and effectively the value) they extracted from the product and not have to concern themselves with the risks (asset underutilisation, malfunctions etc.). Customers loved the new model so much that in two decades GE tripled its market share from 18% to 63% and achieved the highest profit margin in the industry (18.5%).


Sustain value. There are two main avenues to sustain value in long-term: maintain competitive advantage and strengthen relationships with customers. These options are not exclusive and great companies do both. Competitive advantage comes in many forms, but some of the common categories include product leadership (Dyson, Tesla, Apple), price leadership (Aldi, Volkswagen, Southwest Airlines), business model leadership (marketplace – Uber, Airbnb; 'razor and blades' – HP, Nespresso, Brita etc.). Stronger relationships with customers require deeper understanding of their personas and experiences with products and brands. It is virtually impossible to achieve this without high levels of customisation and individual attention, which may not always be a viable option.
What are your top 3 tips to create a customer strategy.
Always start with 'problem definition'. Not only because a problem well defined is a problem half solved, but also because solid problem understanding leads to clarity around the success metrics. Both in business and life – knowing what problem you are trying to solve makes a huge difference and allows you to act with purpose and appreciate the meaning of your actions.


Before jumping to analysis and solutions, take the time to break down the problem. Remove the ambiguity to get all parts of the picture right. Remember that you don't know what you don't know, but one day of research and planning can save one month of implementation.


Recognise and manage stakeholders' expectations. Stakeholder sentiment is critical starting from executive decision-making through to implementation, as well as reception by customers and the broader ecosystem. The human-side of strategy should always be front and centre; supported by analytical tools and processes, not vice versa.
What are you reading, and what would you recommend?
I am currently finishing a book recommended to me by one of my Ellipsis colleagues (thanks Robbie!) which is called Predictably Irrational. I highly recommend it to anyone who, like me, finds the topic of biases in decision-making fascinating.
Among the recently published books my top 3 recommendations would probably be:
Bulletproof Problem Solving (C. Conn, R. McLean)


Bad Blood: Secrets and Lies in a Silicon Valley Startup (J. Carreyrou)


No Rules Rules: Netflix and the Culture of Reinvention (R. Hastings, E Meyer)
We are Ellipsis, the Customer Loyalty Experts. We help businesses thrive through solving complex customer problems. Please get in touch, we'd love to talk.