Meet Ana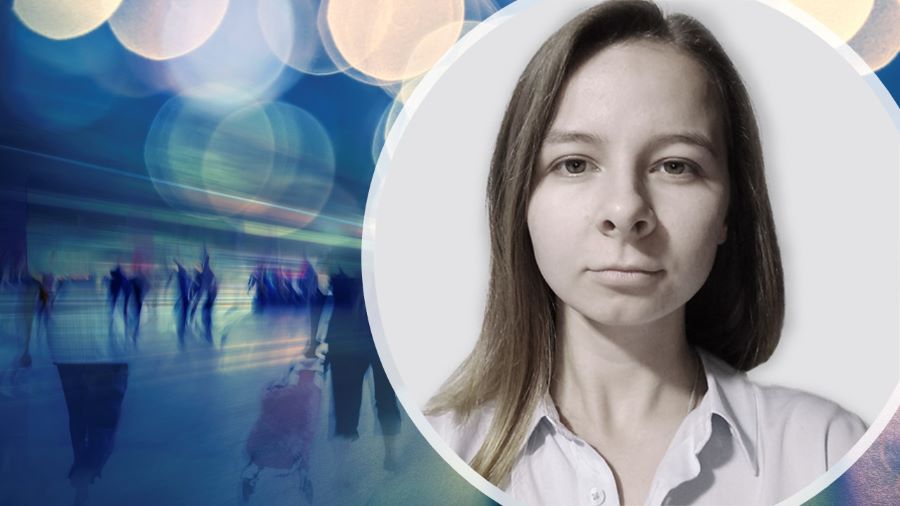 Introducing Ellipsis Data Analyst, Ana Popovic. Ana uses Customer Science to help us solve complex customer problems for our clients.
Tell us about your data analytics background.
I didn't have a traditional start into data analytics. During my PhD I explored geographical trends in drug profiling data and as part of this I was asked to produce a tangible result for a project partner, which evolved into an app. I started off with tools like Tableau which allowed me to visualise the spread of chemically similar seizures across NSW. However, as the analysis became more complex I started to look into automating some of my work – this is when I discovered R and especially RStudio.
What's involved as an Ellipsis Data Analyst?
My work involves many core concepts like data cleaning, restructuring and matching appropriate data techniques to client outcomes. More specifically, my day-to-day tasks involve producing and interpreting business insights based on client goals and then presenting these analyses. I also invest my time in researching new methods, tools and techniques.
Congratulations on achieving your Doctor of Philosophy –PhD Field of Study Forensic Intelligence. Could you tell us a bit about what was involved?
My project focused on analysing Australian illicit drug markets – particularly methylamphetamine – to enhance the proactiveness of forensic intelligence. For example, if police suspect that two drug seizures are linked, they will take the initiative to compare the evidence to confirm a link. However, when attempting to link crimes in this way some cases may be missed. This arm of forensic science (i.e. forensic intelligence) aims to minimise the issue of missed links by proactively profiling forensic case data (e.g. shoe marks, illicit drugs) and storing it in a database which is regularly updated. Within this database it is possible to use statistical models to determine whether illicit drug specimens (and therefore cases) are linked. To achieve these goals I collaborated with Australian Law Enforcement agencies to explore relational, spatial and temporal drug trends.
Tell us your experience starting at Ellipsis?
I was a little nervous starting at Ellipsis given that it was a career change, however, the team was really welcoming and helpful. I liked that we established clear professional goals and that I saw there was room for self-development.
What are some of the data tools that you work with? 
There are several data analytics tools that we use, however, the most frequently used tools include Tableau, Snowflake and RStudio. Tableau is a great beginner data tool because it removes the need for programming language by using a drag and drop interface. Snowflake is a cloud-based SQL data warehouse which allows for cleaning datasets and integration with other data tools such as R and Tableau. RStudio is essentially an interface for the R Language, which allows for statistical computing and graphics. With minimal code you can produce anything from simple bar plots to dynamic visualisations.

Could you give an overview of data visualisation.
Data visualisation normally comes after data analytics and is, as the name suggests, a process of representing information in a graphical or other visual manners. One of the most obvious benefits of data visualisation is that it is easier to communicate findings when they are in visual form. Additionally, with the rise of 'big data' it's becoming increasingly necessary to be able to interpret large amounts of data. Data visualisation is one solution to this as it allows quick identification of patterns, trends and outliers to understand the story behind the data. But data visualisation isn't just important for data analysts, from research to education to consulting the interpretation of data is essential.
How would companies get started with data visualisation?
The best data visualisation is where your data tells a clear and impactful story. The first step in achieving this is to determine your specific goals, collect a rich dataset and then select the most impactful visualisations. A good resource for choosing the right visualisation is the Visual Vocabulary which you can find here. Some notable data visualisations, which you can read about on the website, include Sunburst plots which allow you to visualise hierarchical data and UpSet Charts which are an alternative to Venn diagrams when you have multiple combinations. Some great tools to start creating your selected visualisation(s) include RStudio, Tableau and especially Excel for fast and easy data visualisation.
We are Ellipsis, the Customer Loyalty Experts. We help businesses thrive through solving complex customer problems. Please get in touch, we'd love to talk.