November Loyalty Central Update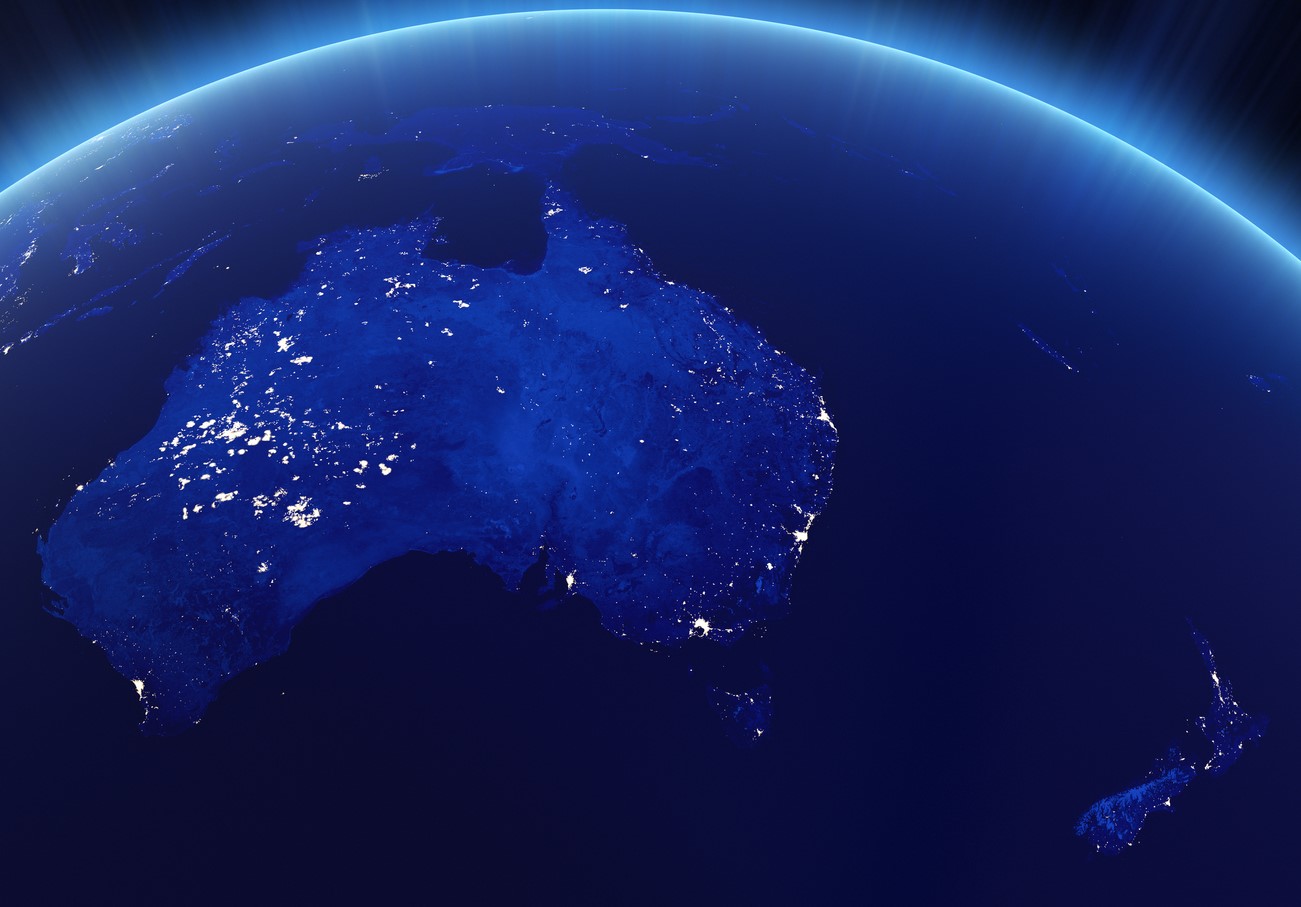 Welcome to the November loyalty update for Australia and New Zealand. Highlights include; Virgin returns to profit, My Rewards has been suspended on the ASX and Caltex Australia has launched a new loyalty program.
THE AUSTRALIAN LOYALTY MARKET
Qantas Loyalty loses its CEO and makes some minor program changes
Qantas Loyalty's Chief Executive since 2018, Olivia Wirth, has resigned and will leave in February. She was considered one of the key candidates to replace Alan Joyce as airline CEO (that role went to Qantas's ex-CFO Vanessa Hudson).
Wirth has been nominated for the Myer Department Store board for her strong capability in customer experience and analytics with loyalty a key focus for Myer and outgoing CEO King touting the potential of customer data. Myer has 7.3 million contactable members in the Myer One program, a 10 per cent jump on last year, with 4.2 million active members who have shopped with the business in the past 12 months. Qantas is searching for a new head of its loyalty business unit.
Qantas Loyalty now earns AU$ 66 per member. Half of the 134 public submissions to a Senate inquiry claim Qantas points are worth less (even worthless) and hard to use. Qantas is now spending ~AU $200 million / US $ 126 million to get customer service back on track and to increase loyalty points generosity. There have been some small changes with more to be announced as the first part of a separate AU$ 80 m injection into customer experience.
Qantas face a potential AU$250 million penalty from the regulator for advertising and selling tickets for over 8,000 flights that had already been cancelled. There might also be a similar sized penalty for illegally sacking ground handling staff.
Virgin returns to profit and status matches Qantas Loyalty members
Australia's second biggest airline Virgin returned to profitability after 11 years. It's spent the last year investing in technology including new systems for the loyalty business. As it heads to IPO one of its pockets of growth is the Velocity Frequent Flyer loyalty business which grew revenues 68% to $330 million last year.
Virgin's partnership with United Airlines gives its Velocity Frequent Flyer membership base options. The program had its best-ever week in September as it offered status-match deals for increasingly disenchanted Qantas frequent flyers ready to take the plunge.
Retailers are still investing in loyalty as the new Privacy Act firms up
The recent Privacy Act review threatened loyalty program viability with a proposal to eliminate targeting using customer data - a proposal that won't be implemented. However, customers can still withdraw consent for direct marketing of loyalty offers by email or text undermining the investment in loyalty.
Despite the uncertainty, retailers are investing heavily in customer loyalty programs. They're using the customer data collected to drive marketing, range, pricing, merchandising and store location decisions. For the likes of Woolworths Group, Coles Group and David Jones the data has created new revenue streams in their retail media businesses.
Domestic loyalty provider My Rewards has been suspended on the ASX
Trading has been suspended in ASX-listed loyalty provider My Rewards. They claim 2 decades of experience and a customer base of 4.6 million. They were the source of loyalty breaches at The Good Guys and Telstra's employee programs. In their last financial year they reported revenue of $22m and a loss of $5m
Card payments are up (and cash is down)
Card payments in Australia are up 17% from 2022 to AUD$ 936 bn / USD$ 593 bn. There was growth in both debit (volume up 14%, value up 16%) and credit (volume up 13%, value up 18%). Mobile wallets were used for 2.4 billion transactions worth AU$ 93 billion. Australia's use of cash for in-person transactions had fallen from 32% in 2019 to 16% in 2022.
Briefs
Adore Beauty Group's subscription program is designed "to support loyalty and retention and improve average order frequency."
In July, Woolworths loyalty program Everyday Rewards eliminated the 10% online monthly discount. That's being reinstated from tomorrow.
Supermarket Coles first quarter results are up 4.7% (Woolworths are up 6.1%). Coles notes customers are seeking out loyalty points and bonus offers. Shoplifting at Coles is up 20%.
Caltex Australia has launched a new loyalty program. Members who've created an account in the app earn points on fuel (excluding shop purchases). Points convert to fuel discounts.
The Hertz Gold Plus Rewards loyalty program has shortened the validity of its reward points without giving notice to members. It's also retrospectively expired the points balances of members affected by the change.
Rebel Sport launched their refreshed Active loyalty program. Members can earn points when they shop and can redeem their points on any balance. They can also access member prices, exclusive offers, and VIP experiences.
Electric car manufacturer BYD will launch a loyalty program in Australia next year to reward owners for driving, charging and referring new leads.
McDonald's loyalty program MyMacca's Rewards (now 18 months old) is used by 2 million members a month. 14 million products have been redeemed in the last 12 months including 7 million coffees and 1 million large fries.
Elevate Loyalty has launched a new division called Pay2Elevate offering a one-tap loyalty and payment card solution, digital cards and tickets in mobile wallets and QR payments integrating multiple payments into a single scan.
Transurban plans to offer more rewards to customers to encourage drivers to keep paying for its toll roads. Current incentives include fuel and car wash discounts at Coles Group (running since 2019) and Europcar car rental discounts (added this year). They plan to concentrate on customer value. Transurban's market capitalisation is $38 billion.
Marigold is recruiting a Marketing Strategist for Asia Pacific. Marigold delivers the loyalty programs of Baby Bunting, Bakers Delight, The Good Guys and Beacon Lighting.
Asia Pacific's Inaugural Loyalty Awards – entries close on 15 November
The Asia Pacific Loyalty Awards have announced 36 judges across 11 countries for their inaugural awards. There are 16 categories with entries closing on 15 November. The winners will be announced at a gala dinner on the 14 March next year in Melbourne.
Hospitality loyalty heats up with Liven taking on Square, Me&u merging with Mr Yum
Melbourne loyalty fintech Liven is taking on Square with the launch of a free payment terminal. It tracks customer credit card numbers and spending and rewards users. Vendors set up and sell their own branded currency which customers spend at the vendor and can earn a cash back. It's live at Foodle and Liven has 6,000 customers globally. Liven (born out of an ICO) made four acquisitions in July to target the hospitality sector while hospitality and loyalty apps Me&u and Mr Yum merged recently. Offshore, US-based Blackbird Labs raised AUD 37m to build a blockchain-based loyalty platform for restaurants.
THE NEW ZEALAND LOYALTY MARKET
Countdown builds up to a February launch of Everyday Rewards
Countdown's Onecard will become Woolworths Everyday Rewards on 1 February 2024 and AA Smartfuel will close the day before. Countdown's Australian parent's successful and large Everyday Rewards loyalty program will be replicated here in New Zealand. Countdown has appointed Kathryn Byrne Chief Analytics Officer. She was most recently Chief Strategy and People Officer at ASX-listed loyalty provider TASK (which bought New Zealand's only listed loyalty platform Plexure in 2021). She was Head Of Strategy at Qantas Loyalty before Task and led Quantium's retail practice before that.
Worldline links payment to loyalty
Worldline will launch a solution that links loyalty programs to debit cards to create a single-tap payment and loyalty transaction. It'll be available only on Worldline contactless digital debit cards, at merchants who've opted in and for customers who are members of that loyalty program and agree to share data. Worldline was Paymark and processes about 70% of New Zealand's payments.
Open Banking
New Zealand's open banking pioneer Akahu has picked up another $1.4 million investment through Westpac New Zealand's investment arm Red Bird Ventures. In the UK open banking and its access to customer data delivered a new generation of both bank and loyalty offerings.
Salesforce named a loyalty leader
Salesforce has been named a leader in customer loyalty platforms in the 2023 Spark Matrix. Salesforce's strengths included program setup and process administration, robust partner extensions, real-time monitoring and AI-powered personalization. Salesforce leads over SessionM, Comarch and Tenerity (now Capillary) in this review.
Briefs
New Zealand founded loyalty platform Plexure (now part of TASK) has 330 million users on the platform. It's now one of the largest cloud platforms in New Zealand
Air New Zealand's loyalty program Airpoints earned NZ $390 million last year or NZ$ 52 per Airpoints member.
New Zealand founded and now global retailer Kathmandu increased sales across all brands (Kathmandu, Rip Curl and Oboz Footwear). A big focus is their revamped loyalty programs encouraging repeat purchases.
Loyalty Central is the full guide to the New Zealand and Australian loyalty market. The only place to go for  loyalty solutions and news.
Visit Loyalty Central and follow Loyalty Central on LinkedIn for all the latest news.