September Loyalty Central Update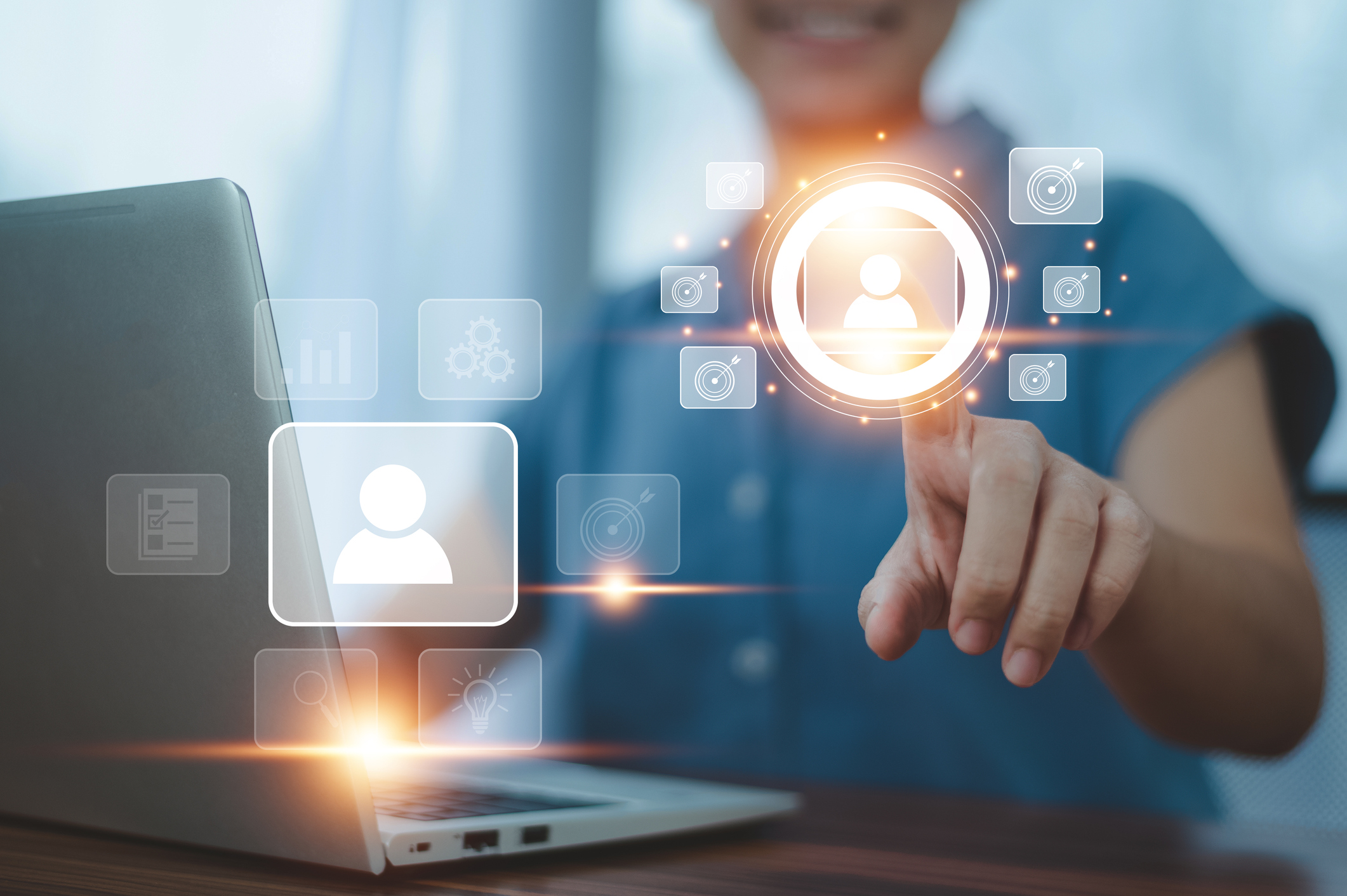 Courtesy of Loyalty Central we share the most comprehensive loyalty market update for Australia and New Zealand. Highlights include; Woolworths launch member pricing, the Australian loyalty market is growing and BNZ's customers rate their rewards cards the best. 
THE AUSTRALIAN LOYALTY MARKET
The majors 1 – Qantas Loyalty
The Frequent Flyer division of airline Qantas, Qantas Loyalty, contributed more than $2 billion to the group's cash flow. It's opened up a new home loan revenue stream with bank ANZ and launched its own Qantas Money Home Loan. It also grew insurance business (20% growth in Qantas Health Insurance customers and 40% growth in Qantas Home Insurance sales). Qantas Frequent Flyer is ranked as one of the most liquid loyalty programs in Australia (and 8th most liquid globally) meaning it's easy to convert their points to value. Myer One ranks as Australia's least liquid and Amex Membership Rewards at first.
Competitor Virgin Australia's Velocity Frequent Flyer program (11.5 million members) launched a Gold status match program clearly focused on acquiring Qantas Frequent Flyers. Previous Velocity status matches have targeted members of any airline's program. At the same time, the 26 Star Alliance airlines have united in a play for Qantas and Virgin Australia's most frequent flyers through a new rewards program on an HSBC Visa credit card. Members can earn Gold Star Alliance status through credit card spending (rather than flying); something airlines haven't done.
The majors 2 – Wesfarmers Onepass
The OnePass rewards program is Wesfarmers big customer data play and loyalty scheme. When fully up and running it will work across all of their brands. Already in Kmart, Target, Bunnings and Catch, it increased its penetration of their sales. 70% of OnePass subscribers shop more than one of these brands. Officeworks joins soon. Wesfarmers other loyalty program Flybuys lost $26 million in the last year.
The majors 3 – Woolworths Everyday Rewards
Woolworths had a 42% year-on-year increase in users of its loyalty app, a 7% increase in loyalty members using Boosts and 13 times more offers enabled through its Real Time Loyalty engine. There's now more digital traffic in the Woolworths and Everyday Rewards apps than on the web. Importantly it's also launched Member Pricing (exclusive discounts). UK supermarket Tesco pioneered the strategy in 2019 and in the last year has been followed by every UK competitor (Sainsbury's', Co-op, Morrisons and Marks and Spencer). One outcome of the strategy is higher loyalty penetration of sales which is valuable for Retail Media Networks. Woolworth's own Retail Media Network Cartology grew its income by 29% in the last year (competitor Coles Retail Media Network, Coles360, increased revenue by 27%). Woolworths will replicate Everyday Rewards in its New Zealand business Countdown replacing the current New Zealand program.
Membership numbers and activity rates are rising in Australian loyalty programs
Several listed Australian companies reported their results and with that their loyalty program size and performance.
Michael Hill's 2 million Brilliance members (across 3 countries) account for 82% of sales.
3.7 million (44%) of Priceline's Sister Club's 8.3 million members have shopped in the last year.
Flybuys (which made a loss of $26m) has 9 million customers shopping in the last year (up 9%).
Bunnings PowerPass had 1 million members shopping in the last year.
Woolworths Everyday Rewards now has 14.5 million members (up 6%).
Qantas Loyalty grew membership 8% to 15.2 million members.
Qantas Business Rewards (the B2B program) has 450,000 members (up 19%).
Kogan subscription loyalty program Kogan First has 401,000 subscribers (up 8%).
Supercheap Auto's loyalty program accounts for 64% of sales (up 5%).
Rebel Sport's loyalty program accounts for 73% of sales (up 4%).
BCF's loyalty program accounts for 89% of sales (up 2%).
Macpac's loyalty program accounts for 74% of sales (up 2%).
Baby Bunting's 750,000 active loyalty program members (up 45,000) account for 85% of transactions.
Dan Murphy's 5.2 million members (up 700,000) accounted for nearly 80% of transactions (up 70%) and 90% of sales.
There are 175,000 homeowners in Commonwealth Bank's Yello bank-wide loyalty pilot.
Accent Group's brands Hype, Platypus and Skechers have 8 million members between them.
The Australian Loyalty market is growing at double digits
Australia's loyalty market (currently worth US$ 3.6 bn) is projected to grow 13% annually to US$ 5.7 bn in 2027. It's grown at the same 13% rate for the last 5 years. Australia also hosted the world's biggest loyalty conference in August with the Australian Loyalty Association's event on the Gold Coast drawing 340 attendees. Its new Asia Pacific Loyalty Awards event is scheduled for March next year in Melbourne. At the same time, Australian consumers are now more willing to download retailer apps for loyalty bonuses. They've resisted this in the past.
Customer Data Platforms are growing
Customer Data Platforms (CDPs) put all customer data in one place to power customer experience and marketing as cookies die out. They're in demand by the most advanced loyalty programs (called Loyalty Artisans by Ellipsis & Company). There are now over 500 CDPs installed across Australia and New Zealand with Segment having the greatest share (31) followed by Tealium (26), Lexer (19), Adobe (14), Optimizely (8), mParticle (8), Salesforce (5), Microsoft (3), Amperity (2), Celebrus (2), Sitecore (2) and Meiro (1). Australian retailers are also accelerating investments in payments data (43% growth Year-on-year) which is ahead of the global average (23%) and the UK's 5%.
Briefs:
The 700,000 members of over 100 Australian trade unions will have access to a cash-back program through Loyalty Now, which will in turn grow their portfolio of over 300 participating cash-back merchants. Loyalty Now is the first card-linking provider to add American Express cards to its capability (all providers currently have Visa, MasterCard and most Eftpos).
The regulator has accused IAG (RACV, SGIO and SGIC brands) of targetting low churn risk customers with higher premium increases and false loyalty discounts.
The Virgin Active chain of health clubs will launch a new loyalty program and app through Comarch. There are 11 Virgin Active clubs in Australia and 237 globally.
L'Oréal has recently built loyalty programs for their key brands to capture first-party data.
Fashion label Henne has launched a four-tier loyalty program called The Collector.
The new rewards program from Our Medical Centres (owned by Cornerstone Health) discounts services to members in exchange for personal data.
Toyota will gift select Yaris Rallye owners NFTs which unlock rewards.
7-Eleven Australia (a Velocity Frequent Flyer partner) will install self-checkout from Grabango in 10 of its 700 stores by the end of next year.
Melbourne-based Leap Real Estate has launched Lifestyle Rewards for renters.
Fintech Karta will add physical cards to its digital gift card offering. The numberless physical cards can be tapped against a phone to add them to a digital wallet
Clima has developed a carbon index for offsetting the carbon emissions from everyday purchases (24 kg for every $100 spent). Clima through BetaCarbon will offset the carbon spent on Coinspot MasterCards.
THE NEW ZEALAND LOYALTY MARKET
Countdown goes full Woolworths and Onecard becomes Woolworths Everyday Rewards
This was announced last month and previously that Countdown was exiting the AA Smartfuel coalition. Since then Woolworths in Australia has advanced its strategy and launched (in Australia) Member Based Pricing. These are very steep discounts (well in excess of what we see at Onecard today). Member Based Pricing is famous for lifting usage of loyalty programs and penetration of sales which is important for the supermarket's Retail Media Network. Woolworths Retail Media Network Cartology grew revenues 29%. Tesco launched Member Pricing in the UK in 2019 and every competitor has since followed. Given that all the features of the Australian Everyday Rewards program (Boosts, the implementation team, the name) are being replicated in New Zealand, Member Pricing may well follow here.
Air New Zealand Airpoints grows members and their activity rate
Air New Zealand now has 4.2 million Airpoints members with a higher active rate than ever before. Airpoints Membership is 600,000 up on last year's 3.6 million and almost double the base since the end of the Flybuys partnership in 2016 (when there were 2.2 million Airpoints members). There are only 4.1 million New Zealanders over the age of 15 (and 5.1 million in total) which may indicate recent growth in Airpoints membership outside of New Zealand and specifically growth in Australia. The new Airpoints-led Star Alliance credit card rewards program launched in Australia last year to compete for Australian Frequent Flyer with Qantas on its home turf. Airpoints won't match Qantas Loyalty's billion-point giveaway for Australian Frequent Flyers who've flown in the last year. Both airlines reported hefty profits.
BNZ's customers rate their rewards cards the best
BNZ's credit card customers rate their rewards cards the best in the market in Canstar's latest research. BNZ also scored 5 stars for outstanding value in the $24k & $60k annual spend brackets earlier this year.
Amex Membership Rewards can now be earned on tax payments
Amex Card Members can now earn Membership Rewards points on IRD and ACC payments through RewardPay.
Michael Hill has 2 million loyalty program members
New Zealand jeweller Michael Hill's Brilliance loyalty program now has 2 million members who account for 82% of their sales. New Zealand (48 stores) is the smallest market. Canada has 85 stores and Australia has 147.
Asia Pacific Loyalty Awards
The Asia Pacific Loyalty Awards are now open for entries including from New Zealand. There are 16 categories and entries close on 5th November. The awards ceremony is in Melbourne on 14th March next year. It's hosted by the Australian Loyalty Association. Find out more.
Loyalty Central is the full guide to the New Zealand and Australian loyalty market. The only place to go for  loyalty solutions and news.
Visit Loyalty Central and follow Loyalty Central on LinkedIn for all the latest news.