Rewards Lead To Engagement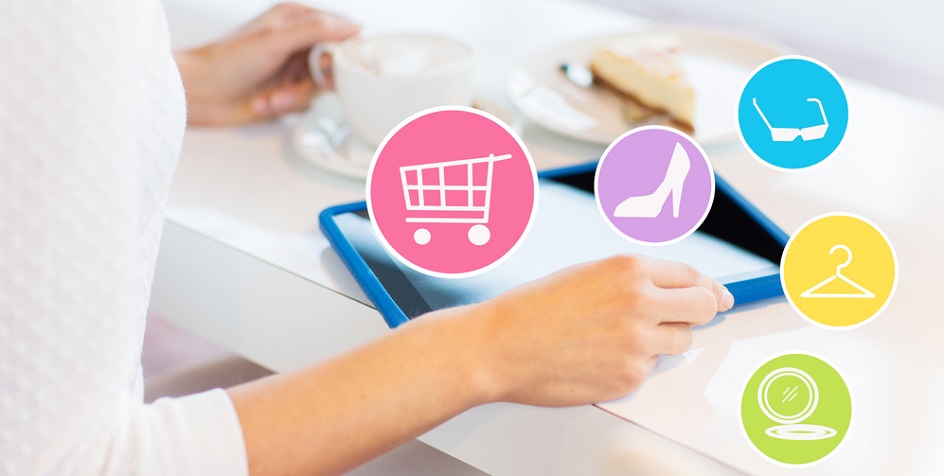 Loyalty Rewards are Good
At the risk of stating the obvious, reward programs work better if we can convince our members to not only earn, but to take the rewards on offer. Members who do not earn rewards, or worse, those that earn them and then do not claim them are unlikely to consider the program when they are deciding whether to buy from you instead of your competitors. Put simply "He's just not that into you"
Our benchmarks (50+ programs over 15+years) show that members who do collect their rewards ('redeemers') are consistently more valuable than non-redeemers even if all other aspects of their behaviour are identical, so redemption matters to the financial success of programs.
Loyalty programs work if they engage members, make them consider the program; before they select the flight, choose the grocery store, pull into the petrol station, or pharmacy store; and reward redemption is a good indication that the program is causing this consideration. There is plenty of evidence that this consideration increases after members receive a reward1.
It's worth noting that engagement with the program is the critical measure of program effectiveness, and whilst reward redemption is one strong indicator, it's not the only one. We recommend program operators implement some form of member engagement scoring. Consider interactions, social media activity, share of wallet of your brand – a range of facts; behaviours that indicate engagement.
Why is Engagement Important?
Because low engagement members who are equal in other respects in your program are a valid control group against which to measure your Return on Loyalty®. For example, you can use non-redeemers to measure the sales and retention lifts you are receiving from your budget, contrasting them to redeemers in a classic 'control vs test' approach. This minimises self-selection bias and allows you to safely attribute results to the program.
Program engagement is another way of saying you build a relationship between the members, the program, and your brands. The strongest relationships are built by the investment of resources that are personally relevant and given by someone the member believes knows them. Building this belief takes time and interactions, so be careful not to rush to rewards too early or the 'love' is dismissed as 'first date' insincere.
But this is a balancing act. If rewards take too long to achieve, members lose interest. In well designed programs, high value members achieve rewards in a short period, naturally (6 months or less, depending on the category). For members with smaller wallets, who you still want to engage (or for members who are impatient) a number of 'accelerated paths to redemption' are available.
Let's take a quick spin through some of them;
1. Discounts / Vouchers / Cashback
These can be offered quickly in the member's lifecycle because the member self identifies interest by contributing to the reward cost before you know if they are engaged through their shopping behaviour.


| | |
| --- | --- |
| Advantages  |  Drawbacks |
| Easy | Not very effective at building engagement as it is generally impersonal  |
| Quick – you can reward customers early if you have the budget  | Relatively expensive as it also rewards casual, non-engaged customers |
| Since they require spending to redeem, they generate revenue, though margin may be less  | Members feel no need for further reciprocation as they paid to receive the reward/discount  |
| Allow for instant gratification  | Relatively high in cost to implement |
| Easy to communicate / understand  | Easy for your competitor to replicate  |
2. Points & Pay
The option to combine points and cash to redeem rewards can be attractive to members in a hurry for particular rewards but with insufficient points. It can also be popular with members who feel they are unlikely to achieve a reward in a reasonable period.
The ability to spend the loyalty currency (points) at the point of sale, same as cash, is an increasingly popular variation of this reward. Boots (UK) has offered this option to their members for decades now, and it is finally achieving wide acceptance – for example in grocery-focused programs such as Nectar, Flybuys and Woolworth Rewards. It carries a margin risk if blissfully unaware members receive discounts at check out on baskets they were prepared to pay full price for. 'Points at POS' work best when they are used to drive incremental transactions, not as 'ambush discounts'.
There is an interesting online variation of Points at POS; a browser plug in allows any e-commerce site to be a redemption catalogue, with payment made through a dynamic virtual payment card at check-out, reconciled with the member's points balance (and cash if the balance is short) behind the scenes. Members shop, pay with points, the merchant is paid by the virtual card and the bill is settled between the member and the program operator after the event.
There is a danger to consider here; Points & Pay allows members to calculate the reward cash value they are receiving from a point. If the perceived cost in points for a reward exceeds readily accessible retail cash prices for the same product (not unusual in loyalty) the members feel you are price gouging. Not rational perhaps but angry members rarely are.
| | |
| --- | --- |
| Advantages | Drawbacks |
| Light buyers can still receive some benefit | Makes the value of a point visible & if rewards are priced above RRP (which is common) this generates ill will with members |
| Accelerates reward opportunity | Having to spend cash dilutes the perception this is a reward rather than a discount voucher |
| Defrays reward costs | Can be complex to implement |
| Instant gratification for customers in a hurry | Bad feeling from members if reward costs appear high compared to cash prices  |
3. Surprise & Delight
These can be especially effective when applied to new members who behave like they will be high value in the future: give them a gift before they have earned it or expect it. Surprise and Delight does not work with all types of members however, as we have written in an earlier On Point.2
| | |
| --- | --- |
| Advantages | Drawbacks |
| Most appreciated rewards of all – but only for some types of customers | Must be able to segment members into groups who will respond positively and those who will not  |
| Costs are 100% discretionary  | Cannot be used too regularly or it loses the surprise element and becomes an entitlement |
| Pre-treatment of future high value customers makes them more likely to remain high level | More labour-intensive than 'always on' program offers  |
| Able to leverage 'in the moment' in social media campaigns  | Labour intensive to implement |
4. Reward then Earn
We have only come across this innovation once; in the Hyundai credit card loyalty program in South Korea. Cardholders were offered a significant discount on the purchase of a Hyundai automobile which they then paid back over time by using the credit card in an arrangement that reversed the typical 'earn then spend'. Like a reverse mortgage.
| | |
| --- | --- |
| Advantages | Drawbacks |
| Members are 'on the hook' for loyalty early  | Recovering unearned discounts if members default is difficult   |
| Self-selection – future high spenders are most likely to accept the reward, so membership is 'high quality' | The relationship needs to (probably) be deeper than just the program; for example, these card holders were overwhelmingly Hyundai employees   |
5. Balanced, Curated Reward Catalogue
This is the old-fashioned solution that offers a range of cheap/utilitarian rewards through expensive hedonistic rewards that take longer to achieve (for the 'accumulators'). As more members decide they would rather decide how to spend their loyalty earnings than select from the program's choices, merchandise catalogues have fallen out of favour. Members would prefer to use retailer's stores and online malls as the catalogue, with gift cards.
An 'Open Reward Catalogue' where point thresholds control the range of products in store to choose as rewards maximises the return from the efforts retailers put into product ranging and pricing both on and off line.
| | |
| --- | --- |
| Advantages | Drawbacks |
| Choice is seen as good by members | Keeping the catalogue relevant is a lot of work |
| Allows members to self-manage rewards  | Managing the logistics of reward fulfilment is work for someone  |
| If merchandise is the reward, margin for the operator reduces cost per point  | Time to receive the reward is not popular in the instant gratification world we live in  |
6. Online to Offline (O2O)
Also known as 'Card Linked' offers, members select a reward (and/or a marketing offer) online and it is linked to their payment card or eWallet. Members then redeem in the retailer and receive discounts either at the point of sale or later on their bank statements, automatically. No need for a loyalty card to establish identity, lower integration effort for retailers. Not a different type of redemption perhaps, but a significantly different customer experience with benefits for retailers, issuers and members. Expect to see much more of this card-linked activity in loyalty and marketing generally.
The Best Solution?
This really depends on both your members, and your business objectives. For example, everyday programs in grocery and retail may favour quicker and more transparent rewards such as discounts and vouchers, given the nature of the relationship. Brands wishing to build a longer term relationship based around high perceived value may prefer a curated range of aspirational products and services.
What, you expected a simple answer?
Finally, timing is key, and we know that early redemptions ultimately lead to increased customer value. So a simple maxim to take away is this:
'Let members redeem as early as profitable, but no earlier.
We are Ellipsis, the Customer Loyalty Experts. We help businesses thrive through solving complex customer problems. Please get in touch, we'd love to talk.
References:
1. M Dorotic: "Reward redemption effects in a loyalty program when customers choose how much and when to redeem" _International Journal of Research in Marketing 2014