4 reasons why many points programs don't work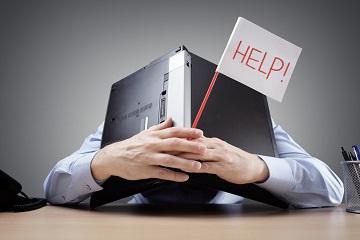 We present our top 4 reasons why your points program might not be working...
1. Emotional engagement
The strongest relationships are built by the investment of intangible, personal resources – more easily captured through flexible points-based interactions. Just ask the frequent flier as she boards ahead of the masses or enjoys club lounge privileges.
2. Personalised experiences
Having analysed over 50 loyalty programs, we know that there are at least two types of 'redeemers'; members who redeem more frequently and those that doggedly accumulate points for higher value rewards, less frequently. We know that frequent redeemers prefer utilitarian rewards, and that as the effort and time required to earn a reward increases, the more hedonistic the reward needs to be. By offering both practical rewards and guilty pleasures, you can emotionally engage a wider range of members than with cashback alone.
3. Changing behaviour
Point reward thresholds work. Members will work harder for a reward the closer they are to reaching it. So if you set reward thresholds appropriately, the next reward is always just in reach, encouraging continued participation. Furthermore, if the perceived value of the reward increases with points required, you create an incentive whereby the next reward in reach is a better deal than the reward currently available.
4. Stored value and loss aversion
The real cost of a point is opaque, but members understand they are their property and valuable, and members with a positive balance will go to some effort to grow their assets and avoid loss. For example, members with an opening balance of 50 points and a reward at 150 points will participate in a program more actively than if they have O points and a reward at 100 points. Same effort, but in the first case there is a vested 'asset' to capitalise and protect.
It is generally effective to vest high value members with gifted points when they spend all of their balance and are a churn risk. Giving an asset to protect often keeps them engaged with the program. Once again, with fungible cash rewards, it's much harder to build these behavioural 'levers' into your program design.
Fundamentally, you should use points to treat different customers differently, what we call Customer Science®. This is the only way to convert stored value into a proposition which is individually meaningful for each customer, and which, at the same time, is carefully calibrated to achieve your specific business goals.
We are Ellipsis, the Customer Loyalty Experts. We help businesses thrive through solving complex customer problems. Please get in touch, we'd love to talk.