We are ISO 27001 Certified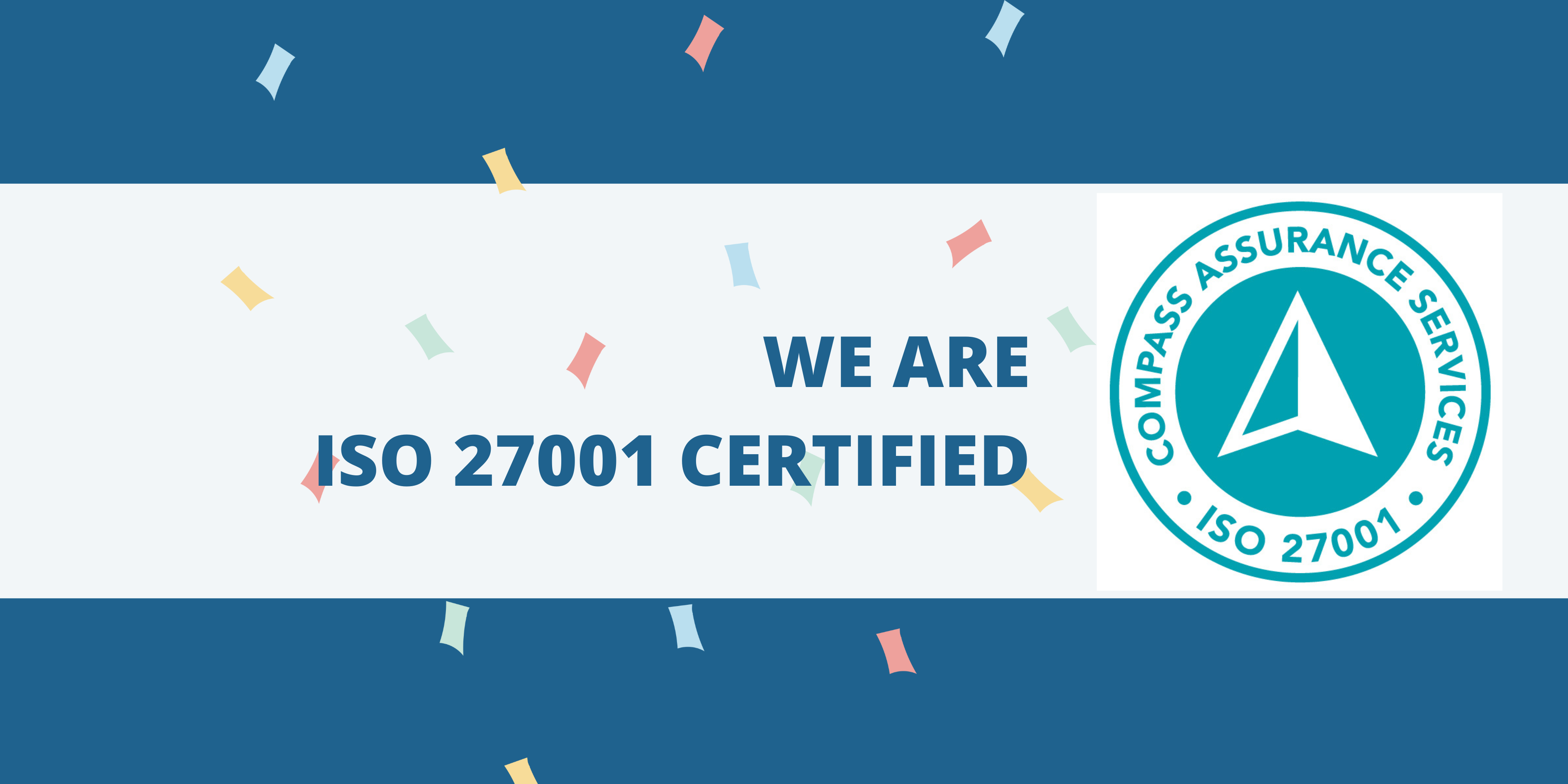 We are proud to announce that Ellipsis has been awarded ISO 27001:2013 Certification in Information Security Management. This confirms that Ellipsis has the required policies, people, processes, and technology to protect our client's data and manage information security risks.
What is ISO 27001?
ISO 27001 is an internationally recognised specification for effective management of information security and contains the highest level of information security practices. The ISO 27001 standard provides a framework for safeguarding our client's information assets, addressing all three dimensions of information security: Confidentiality, Integrity, and Availability.
What are the benefits of ISO certification?
The ISO 27001 certification confirms that Ellipsis has implemented best security practices, and that we are compliant with all data security related business, legal, contractual, and regulatory requirements.
Protecting the safety of our client's data is non-negotiable, ISO 27001 ensures our policies meet the highest standards to reduce information security risks, including cyber threats.
Ellipsis' commitment to data security
At Ellipsis, client and customer data is rigorously protected and the Ellipsis team are dedicated to safeguarding information assets. We undertook the certification process to validate that our processes meet global standards for our clients.
David Parsons, Ellipsis Managing Partner says "We are pleased to have ISO 27001 certification, it adds external endorsement of our team's commitment to ensure information security. The protection of our client's data is paramount, and we now provide reassurance that Ellipsis meets the highest standards in managing information and data"
ISO 27001 Certification confirms our commitment to customer data best practices. We always make decisions based on data and insights, an approach we call Customer Science®.
We are Ellipsis, the Customer Loyalty Experts. We help businesses thrive through solving complex customer problems. Please get in touch, we'd love to talk.


Our mission is to be the world's best Customer Loyalty Company.