A Recipe for Customer Success Instalment 2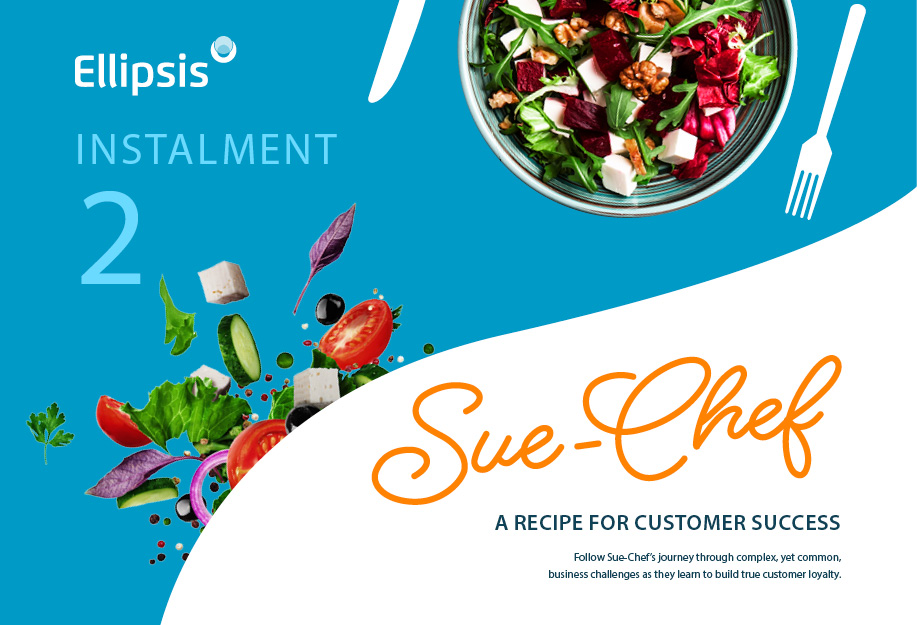 IN THIS INSTALMENT...

Elsi and the team immerse themselves in the Sue Chef business and apply a customer lens to Sue-Chef's first-party customer data to gain insight into the customer experience.

The team review and analyse the customer journey, looking at the dropout rate at each stage. Work also starts with the Sue-Chef digital team to map the sales funnel. Find out Sue's concerns with moving to a Customer Delight Strategy.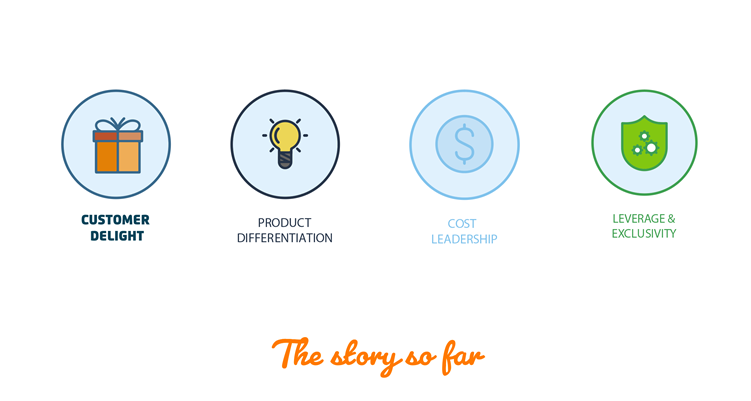 Elsi has been recruited to help Sue-Chef address their falling profitability in the burgeoning meal-kit delivery market. The executive team has just completed a workshop where they were exposed to the 'Spectrum of Competitive Advantage'.
This has clarified for them that the product differentiation they were relying on to succeed has been eroded by copy-cat competitors and they are facing the decision to 'double down' or pivot to a new strategy to increase the health of their bottom line. We resume just after the workshop has completed…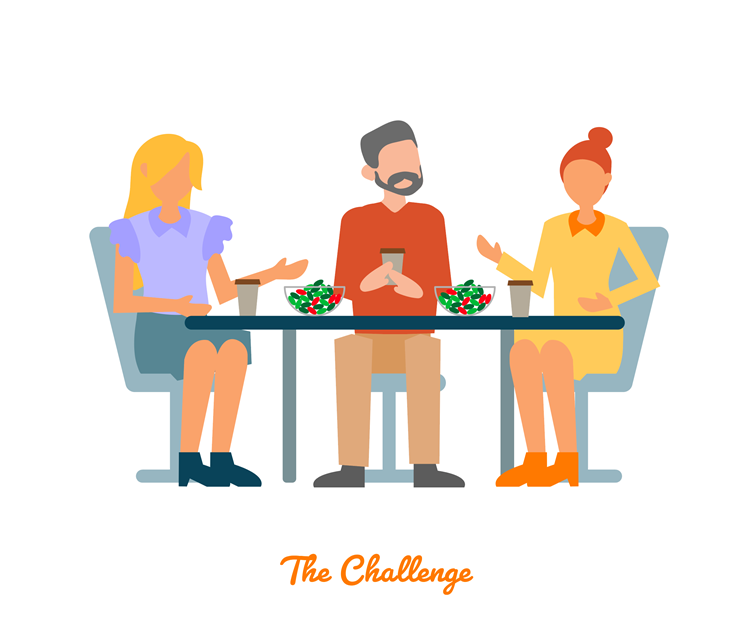 Sue, Hannah, and Jeff were too excited by the new perspectives they had seen in the workshop to wait, so they decided to get together for lunch to continue the discussion on their own.
"You know, I think Jamie is right when he says we relied too heavily on our novelty in the early days," said Hannah. "We just ran acquisition campaigns for a new proposition, with not many incentives or discounts, and the sign-ups came in volume."
"The problem is that we are now one of many, so we've had to increase the cost of our sign-up discounts to match our competition," agreed Jeff. "Now the acquisition offers have to be so rich that we lose money on every customer who leaves at the end of the introductory period, and that's 60% of them."
"It is hard for me to accept that we are no longer a differentiated product though," said a concerned Sue. "But it is true that new customers are costing us more and not staying long enough. Is there a way to win back the product advantage? We should carefully consider this." The conversation paused as their salads arrived at the table.
As the table was cleared Hannah stated out loud the idea that was looming above their heads. "You know we can change the strategy if we want to…and we might even have to," she said. "It occurs to me that Uber started where we did, with a unique and appealing new proposition. Their marketing focus was single-mindedly on recruiting drivers and passengers. Now they focus on rider experience and a new subscription offer that gives discounts.
Do you think these would exist if Lyft and Ola hadn't entered the market? Sounds like they have moved from pure Product Differentiation to some Customer Delight, don't you think?"
To escape the distractions of their busy office, Sue, Hannah, and Jeff were keen to meet the next day in Elsi's office to continue discussing the path to restore profitability and growth.
The balcony of Elsi's office overlooks a famous amusement park and Sydney Harbour, the perfect setting for Sue, Jeff, Hannah and Elsi to enjoy a morning coffee in preparation for their second workshop.
"The roller coaster ride reminds me of our recent business experience," said Jeff as they moved into the boardroom. "I hope we also pull into the station still smiling!"
As they settled in, Sue cut straight to the chase. "60% is the number that's concerning me the most Elsi. 60% of customers do not stick around after taking up an introductory offer. And I believe this is the key reason why we need to act and change the way we do things."
"There's a hole in the bucket dear Elsi, a hole," sang Jeff, referring to an earlier conversation with Elsi, in which he compared the customer base to a 'leaky bucket'...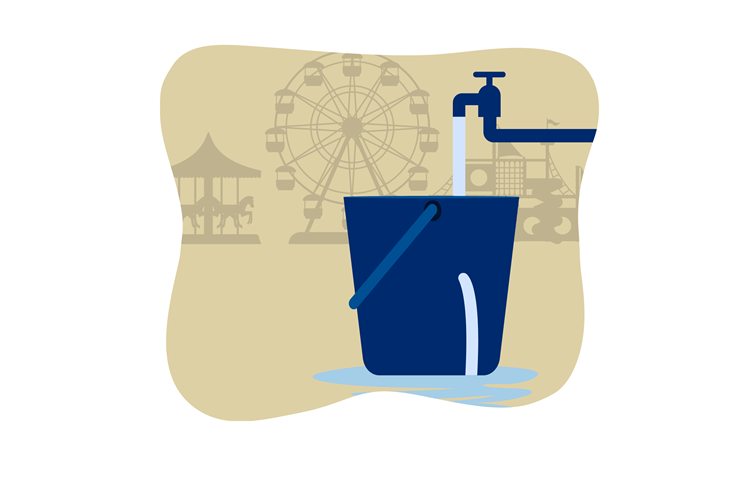 "You're right Jeff," Elsi laughed. "And pouring more, increasingly expensive customer 'water' into the bucket may not be a winning strategy. We should at least investigate how to plug the holes to keep the customers longer, then we can work out how much to spend on customer acquisition without most of it going down the drain."
"We recommend we start by finding out which customers stay, and why, and who leaves and why," said Elsi. "Once we understand the customer experience, we will be in a better position to decide if the answer is more product development, more focus on customer loyalty or a blend of both."
"Are you thinking we should consider a rewards program?" asked Hannah, thinking of Sue's scepticism yesterday over lunch.
"Not at all," said Elsi. "There is so much we need to understand before we can decide what should be done and the answer may not be a program at all. We have reviewed your reporting portfolio and there is not much customer-based information to go on. You measure campaigns and boxes but not really customer behaviours. For example, you have no value-based segmentation, behavioural models, or cuisine preference profiles. All understandable as you started with subscriptions, but we should construct these things to inform the new strategy first, for sure."
"There are two types of customer journey I think we should establish from your data as well. One that tracks the steps customers take to engage with you and the second which maps how well you are developing a loyalty relationship with your customers," continued Elsi.
"The first helps highlight friction points and service failures in the transactional aspects of being a Sue-Chef customer; the second helps you measure how these factors impact customer trust and engagement."
"The transactional customer journey helps us operationally remove friction for customers and identify which state individual customers are in. Sometimes called the 'sales funnel," said Elsi. "But it should extend well past the first order to cover customer retention. We will work with you to document the 'journey to becoming a loyal Sue-Chef customer' and measure the customer dropout rate at each step. To identify improvements needed in your processes, we first need to understand what is currently happening and where things can be improved."
"We have been reading about customer journey mapping," said Hannah, "and are considering a voice of customer program to measure customer reactions at the touchpoint, episode and brand interaction level. Is that what you mean?"
"If you decide your strategy should pivot to Customer Delight," Elsi replied, "we will strongly recommend you implement exactly such a program to help you stay in touch with your customers. In the short term, we will be pragmatic and use your data to map drop-out and conversion rates at critical steps in the customer interactions with your systems," stressed Elsi, moving to the whiteboard. "The journey may look something like this;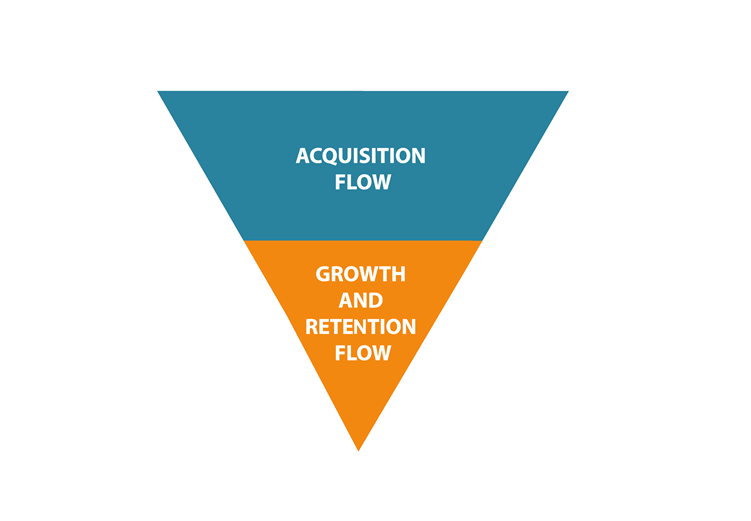 To find out what happens next, download the full instalment.