Desirability, Viability and Feasibility of Loyalty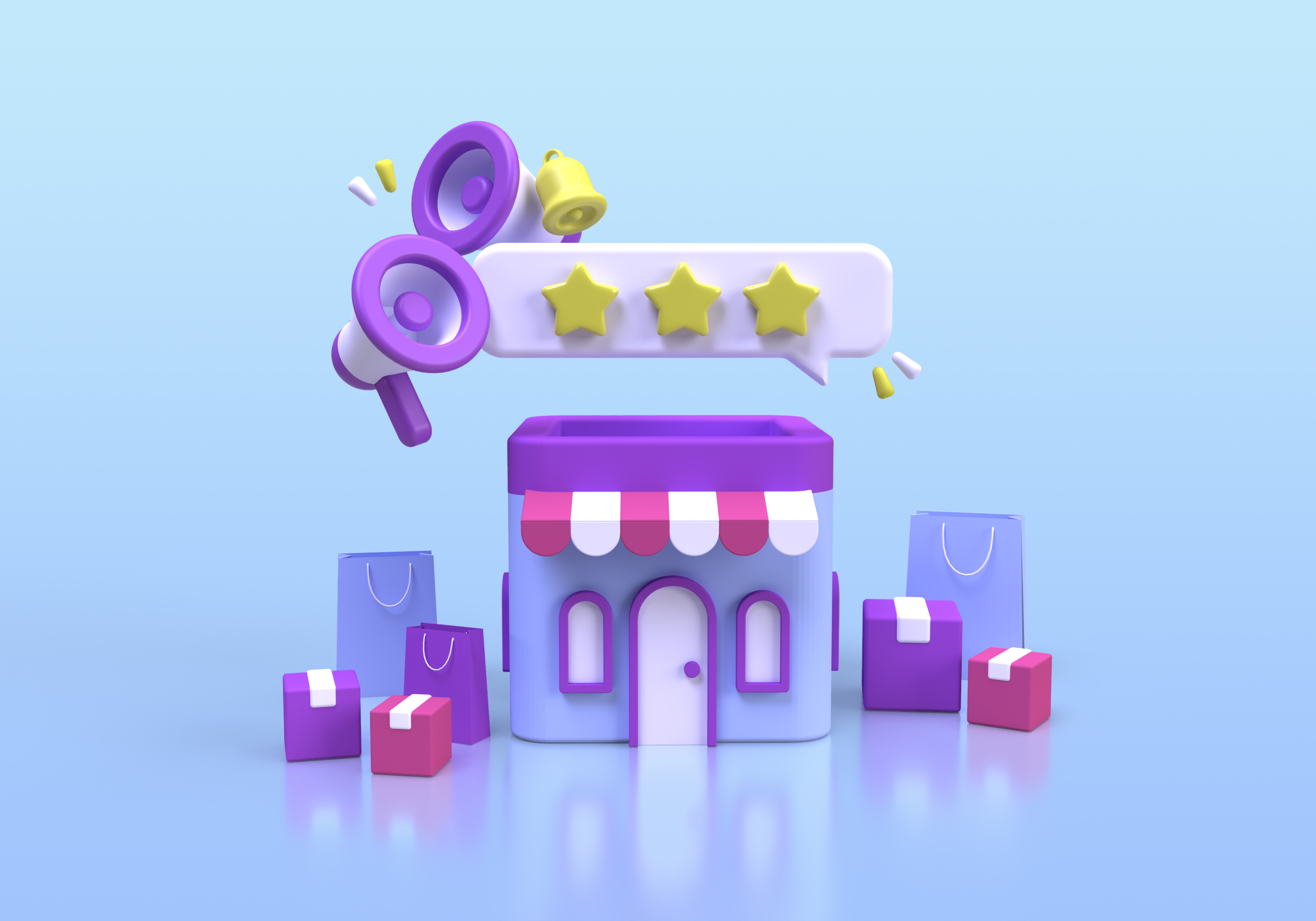 Human-centred design offers a framework for defining customer-centric initiatives. For example, your customer loyalty strategy and program design should be,
Desired by your customers, delivering something they really want and value
Viable economically, you must be able to afford it or risk damaging your customer relationships
Feasible technically and operationally. It is important to have a points engine that works, but not if your staff cannot explain and promote your program to shoppers when they ask.

Let us look at each of these in turn, for Customer Loyalty programs. They are not independent but can be viewed as different lenses to review your plans. Together they should mesh well, or the initiative needs adjusting.


Desirable Proposition
The goal is to create a desirable value proposition that is loved by customers, differentiates the brand, and drives customer engagement and stickiness. The fun part, understanding what customers really like about you and how to make sure this stands out and is reinforced in the program. This can be achieved by using a range of tools and frameworks, such as Jobs to be Done, Lean Canvases and customer research. All facilitate thinking creatively about how you can pay attention to customers and offer them something they value in exchange for their loyalty (and data). Be creative when considering what you have as a brand that customers value, it is not always products and discounts.


Viable Economics and Return on Loyalty®
If the proposition is Desirable for the customer, it still must be affordable for you. Viable means that the incremental business generated must exceed the incremental investment required. Attribution of sales to Loyalty Programs is a challenge just as attribution is in direct marketing, but it is a challenge that can be met and measured. Ellipsis employs methodologies that cater for distortions, like self-selection (more already heavy buyers join programs than light buyers), in our Return on Loyalty® product. Any good loyalty initiative must generate a positive return for the business from incremental customer behaviour. If it does not, the program must be adjusted, as Dunkin and Starbucks have recently found to the anger of their members, or abandoned, to the anger of your CFO (Chief Financial Officer). An analytical approach is required to determine loyalty ROI (return on investment), this should be continuously to ensure program performance remains a driver of financial improvements.
Feasible to Implement and Operate
Is your loyalty strategy and program feasible to implement and operate? Outline all the supporting capabilities and processes required to manage and operate your program/initiative. This includes a review of the selected technology to confirm that it is fit for purpose with sufficient level of automation and flexibility.

At this stage Ellipsis runs program scenarios based on transactional data to forecast costs and potential uplifts for specific program and promotional scenarios. Helping determine the feasibility of the program implementation. 
Comments on Desirability and Loyalty Rewards
It can be difficult to get the reward balance right. The optimal value proposition blends reward and recognition (hard & soft benefits).

The DVF formula can also be used to help plan the rewards mix.
Desirable: Which incentives will we use to drive these behaviours, and how much would the customer want the reward?
Viable: How financially viable is to offer the reward mix?
Feasible: How technically difficult is it to implement the reward mix?
To get the rewards mix right, there are some useful rules of thumb,
Perceived value: Find rewards with higher perceived value to members, than actual cost to the program.
Attainability vs Aspiration: Offer rewards at various price points, to ensure appeal to both low value and high value members.
Exclusivity: Recognise selected members by offering unique opportunities not widely available.
Flexibility vs Restriction: Balance fair policies for achievement, with limited-time or tiered/locked rewards.
Surprise & Delight: Include unpublished and unanticipated rewards, to create a strong emotional impact.
And remember, if the rewards are low value, make them easy to achieve, if high value make them hard to achieve. Both combinations work and increase customer loyalty.

Customers assess loyalty programs in 2 dimensions: reward distance and value.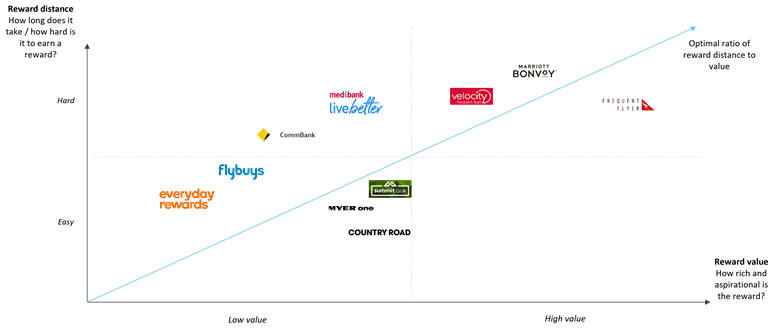 At Ellipsis, we know what it takes to design and execute successful loyalty initiatives. We blend loyalty best practices with human-centred design methodologies to create tailored propositions that customers love. Return on Loyalty® is our proprietary approach to accurately measure loyalty investment and ensure your initiative yields commercial returns, and we can predict program performance.
We are Ellipsis, the Customer Loyalty Experts. We help businesses thrive through solving complex customer problems. Please get in touch, we'd love to talk.
Our mission is to be the world's best Customer Loyalty Company.