Missing Innovation? How to Create a Winning Customer Loyalty Strategy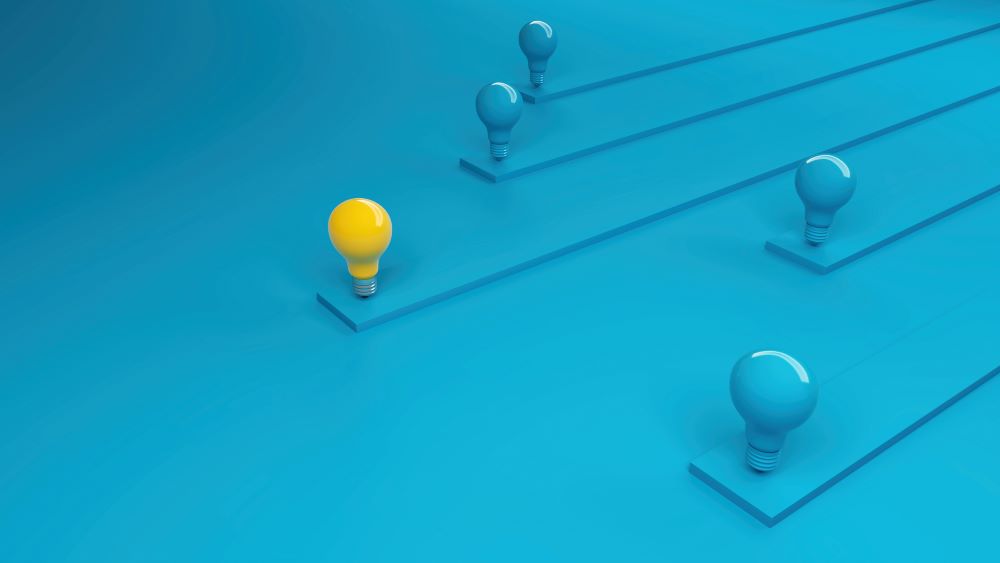 In our recent Webinar with our friends at Antavo we discussed how to create a winning customer loyalty strategy. Below we share some of the highlights, you can watch the full webinar here.


First an Introduction to Customer Loyalty
Customer loyalty is an outcome that can be measured, managed and grown.
Customers become more loyal when their needs are competently met, when they feel an emotional connection to your brand and where appropriate, we deliver good experiences into the relationship.
Companies with higher levels of customer loyalty are more profitable as their customers shop more frequently, spend more, stay longer and become strong advocates for the brand.
There are two types of Customer Loyalty
Behavioural: Loyal customers buy from you when they buy at all and sustain this behaviour over time.
Emotional: Having an attitude that leads to a relationship with the brand, with this attitude influencing behaviour.

Emotional loyalty exists where customers have strong affinity, attachment and trust to your brand, and they may also exhibit behavioural loyalty by spending more, more frequently and staying longer.
It's important to note the role of Loyalty Programs in building Customer Loyalty.


Ellipsis CX Hierarchy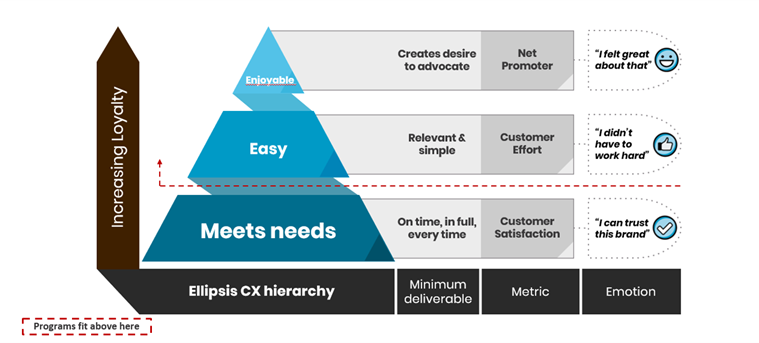 Top 3 reasons why a Customer Loyalty Strategy is Important?
A Customer Loyalty strategy helps you target customer investments.
Customer Loyalty strategies help you understand that not all customers are worth rewarding.
And can make higher value customer retention priority #1.
Customer Loyalty Programs work best where value is unevenly distributed in the base, with a cohort of heavy buyers responsible for a disproportionate share of sales. In this case, the heavy buyers are most likely to join the program and will receive more of the rewards, effectively aligning investment with customer value.


Sample Customer Value Distribution – Revenue Deciles


Where to Start…
Start with the 3 fundamental questions.
Which Customers? ...are the most important to engage and retain?
Which Behaviours? ...do you want to explicitly encourage?
How Much Money? ...is required to invest, and for what return?

By answering these questions, we can determine where marketing investment will be most successful in building Customer Loyalty, and the outcomes we want from our selected customers. What will it cost to successfully change behaviour, what will the change return?
Characteristics of Successful Loyalty Programs


Measuring your Return on Loyalty®
Fundamentally, loyalty programs should deliver a positive ROI by generating incremental margin. Effectively and scientifically measuring your Return on Loyalty® will help understand the true impact of loyalty. Measurement techniques include…
Before & After: This compares customer sales behaviour (categories purchased, average basket size, time between purchases etc.), at the individual customer level, for identical periods before and after enrolment to avoid any seasonal distortions.


Statistical Pairing: This approach creates customer pairs which are matched on every available attribute (except value).


Redeemers Vs Non-redeemers: For programs with a loyalty currency (e.g. points) that is accumulated by members and redeemed for rewards, there is almost always a portion of members who qualify for a reward, but because they are not engaged or influenced by the program they do not redeem. Comparing them to reward redeemers is a shorthand way of pairing segments to normalize effects from outside the program.


Share of Category: Access to secure external data helps compare program investments to changes in the market or category share of the program owner. Being able to accurately measure current levels of loyalty (internal view), with the additional share of wallet perspective (external view), provides critical insight for marketers to best direct customer investments.

Creating your winning customer loyalty strategy requires a deep understanding of your customers and their behaviours. We know that engaged members are more valuable and loyal customers drive revenue. But remember there are three dimensions to the 'Loyalty Effect'. To be the best you need loyalty customers, loyal employees and loyal shareholders.
We are Ellipsis, the Customer Loyalty Experts. We help businesses thrive through solving complex customer problems. Please get in touch, we'd love to talk.
About Antavo
Antavo is a pure-play loyalty technology provider that builds comprehensive loyalty programs to foster brand love and change customer behaviour for brands, retailers, and shopping malls. With a scalable and holistic loyalty logic, Antavo supercharges the marketing strategy of omnichannel and e-commerce companies, and delivers a next-level shopping experience with best-in-class in-store capabilities. For more information, visit antavo.com